If you're looking for the best mp3 ringtones for your cell phone, you've come to the right place. There are many sites that offer mp3 ringtones for download. But today we are sharing the most popular heart-touching Hindi instrumental ringtones with our users, so you can choose your favorites. If you're unsure where to find instrumental ringtones, keep reading!
Table of contents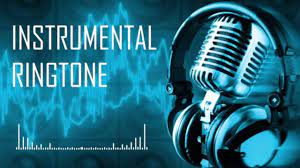 Many people love the sound of flutes. Flutes are known for being incredibly soothing, and many people choose them as their ringtones. While most people opt for songs, instrumental sounds can be a great way to express your own emotions. Another type of music that is often used as a ringtone is an orchestra. While these types of ringtones aren't as common as songs, they're a great way to remember special moments.
Besides instrumental ringtones, you can also download other types of mp3 music. Many people prefer relaxing music, such as flutes. The sounds of violins and guitars are both popular. Others prefer louder notifications. There are also many sites that offer free mp3 ringtones, so you don't have to spend a lot of money to find a ringtone you like.
Instrumental Ringtones Play & Download
1: 15 August Special Instrumental MP3
---
2: Dil Kya Kare Instrumental MP3
---
3: Do Pal Ruka Flute MP3
---
4: EK Villen Flute MP3
---
5: Ertugrul Gazi Turkish Violin MP3
---
6: Jannat Instrumental MP3
---
7: Kyun Tujhe Instrumental MP3
---
8: Kgf Mom Instrumental MP3
---
9: Let Me Love You Instrumental MP3
---
10: Lord Krishna Flute MP3
---
11: New Bollywood Instrumental MP3
---
12: New Hit Instrumental Ringtone MP3
---
13: Taqdeer Movie Violin MP3
---
14: Tere Mitti Violin MP3
---
15: Tum He Ana Heart Touching MP3
---
16: Tum Mile Dil Khile Instrumental MP3
---
17: Very Sad Instrumental MP3
---
18: Yeh Wada Raha Instrumental MP3
---